The medieval Bastion is the central venue of Belluard Festival. It is laid out for stage projects, but beyond that, it offers numerous possibilities for specific artistic interventions.
The large bulwark was built around 1490. The former artillery fortification is (together with the Munot in Schaffhausen built after 1563) the only existing building of it's kind in Switzerland. In Fribourg it is the last of three fortresses on the northern and western side of the city. It consists of a tower and the actual bastion, built shortly before 1500 from large cubes of sandstone with great technical skill. In the 17th century the loop-holes were adapted to the new systems of artillery. The building in the form of a U is approximately 35m wide. The part which forms a half-circle consists of wooden galleries on three floors.
Click on an image to enlarge: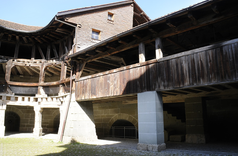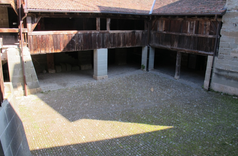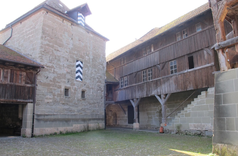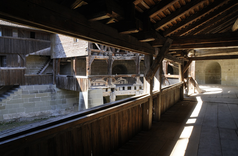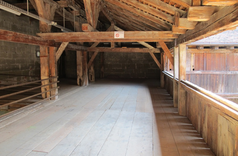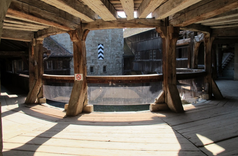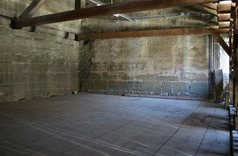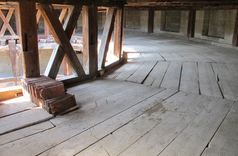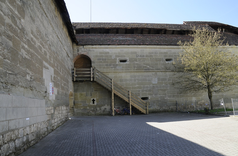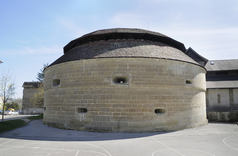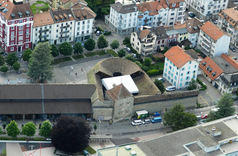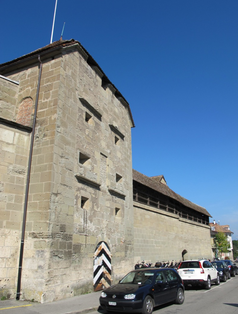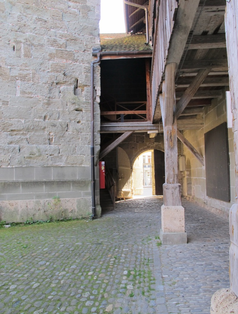 You will find plans of the building here.